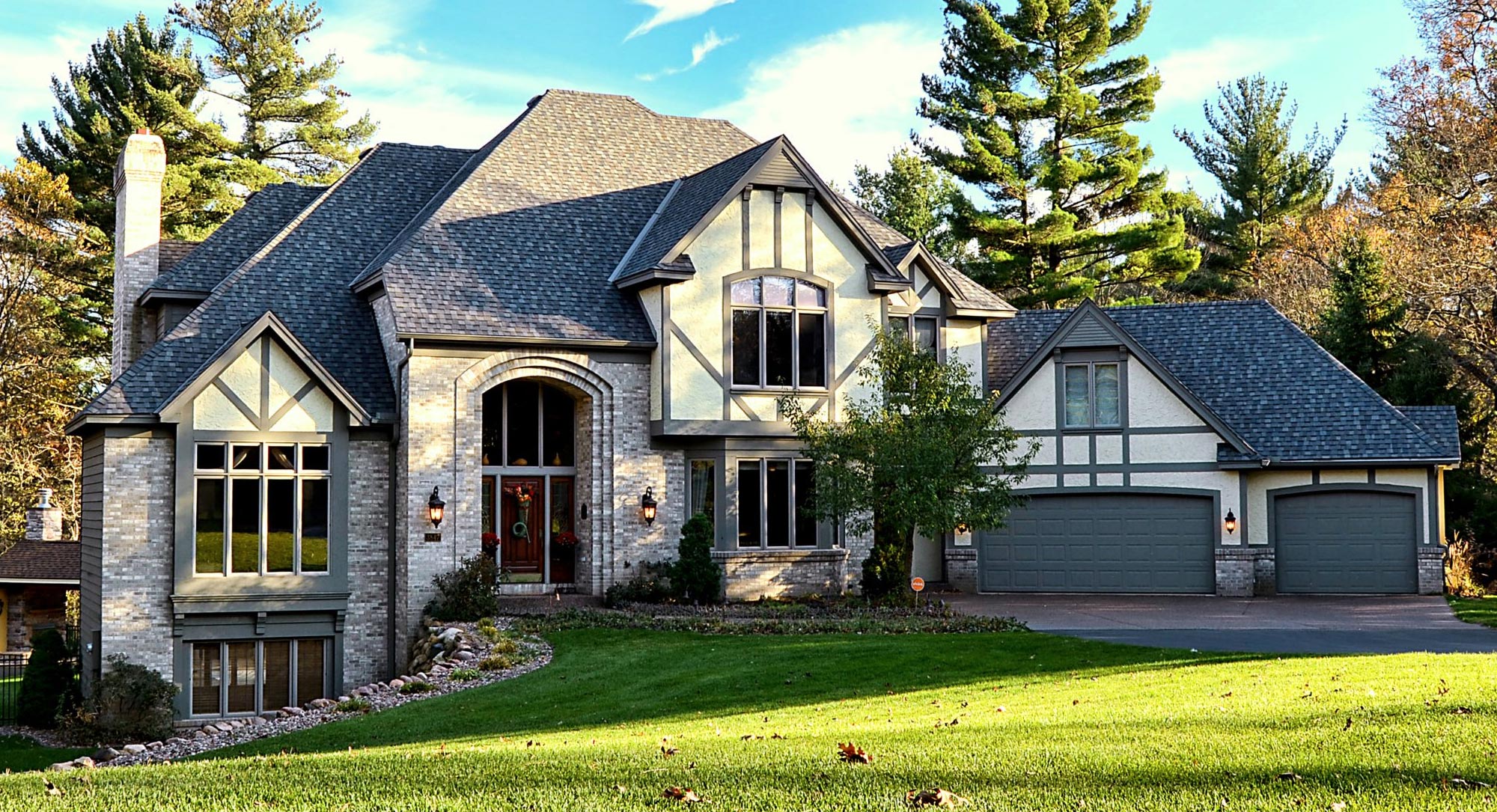 Asphalt Roofing

in Eau Claire, Chippewa Falls, and Menomonie
The most common type of roofing, asphalt shingles are durable and affordable. Choose a roofing contractor with decades of experience installing asphalt roofing.
Request an Estimate
Asphalt roofs are affordable and durable.
Asphalt shingle roofs are created to stand up to the harshest Eau Claire winters and withstand the sun and heat of summer.
Many folks choose asphalt shingles for Eau Claire roofing because they can be manufactured to look like regular shingles, tile, or cedar shakes. Along with their great looks, asphalt shingle roofs generally require equal or even less maintenance than metal. In addition, you can also expect great long-term warranties, so you can rest easy with the peace of mind that your roof is covered.
Asphalt shingles are predominately fiberglass and manufactured in the United States. The shingles are composed entirely of glass fibers of varying lengths and directions, it is then covered with specially-formulated asphalt coating, and small weather resistant fragments. Your old asphalt shingles can be recycled.
The Master Elite® Certification with GAF is backed by the Good Housekeeping Seal of Approval and is recognized as truly the best on the market. GAF's factory certification requires ongoing training to ensure a contractor completes roofing projects well and professionally. Only 3% of all roofing contractors have this certification. By choosing an Eau Claire GAF Master Elite® contractor like Rock & Tait, you can rest assured that you'll be getting a quality instnallation from a dependable contractor. 
Contact our Eau Claire area roofing contractors today
Our Asphalt Roofing Product Lines

GAF is the leading roofing manufacturer in North America and part of Standard Industries, the largest roofing and waterproofing business in the world. Learn more.
---

Since 1904, CertainTeed has been a premier asphalt shingle manufacturer and offers 300+ roofing options. Learn more.
---

Owens Corning has been a Fortune 500 company since the list was created and is he world's largest manufacturer of fiberglass composites. Learn more.
Get Started
---
Asphalt shingle options will look great and will be installed quickly when you choose Rock & Tait as your local Eau Claire roofing company!
Request an Estimate
They just don't put a roof on your home, they install a SYSTEM that will do what a roof and venting system should do, decreasing problems down the road. I wouldn't have gone to them to do a second roofing job here in Eau Claire if I hadn't been completely satisfied with their first roofing job on our house in Durand.
Constance Tealey
I started to have roof leaking issues in the spring after I purchased my home. From my understanding, it had been a perpetual problem of multiple owners. I contacted Rock & Tait and they diagnosed the problem immediately. They came up with a solution and within two weeks everything looked brand-new. They made sure to finish the job as perfectionists, rather than to meet a labor goal. Can't say enough positive things about my experience with Rock & Tait.
Jedd Smith
Several years ago, I hired Rock & Tait to re-roof our house. I was impressed with the quality of their workmanship, the friendliness of the workers, and the cleanup afterward. We recently purchased a new home and needed to have the ice dams removed the gutters cleared and new heat tapes installed. When hiring people to do work for you, it is a good feeling to hire companies that you trust. I recommend Rock and Tait without reservation.
Daniel Newman
We just had our office roof replaced by Rock & Tait. The team was professional and safety conscious - caution tape, protective tarps, etc. Safety was important because this was during our normal office hours. They told us it would take four days and it took only three! They used a specific piece of equipment to dispose of the old roofing debris without trashing our landscaping. They even went to bat for us with the original shingle manufacturer. Thank you for a job well done!
Clara Nohre
Great job on a very large re-roof that was done perfectly and in March-April during the time of the great snowfalls! We were kept appraised with comments and pictures as we were not home when they did the work. Included a new roof, all new gutters and guards, insulation of our great room, and installation of a solar tube in one bathroom. Could not be happier knowing they use their own crews and stand behind the work they do.
Thomas Kell