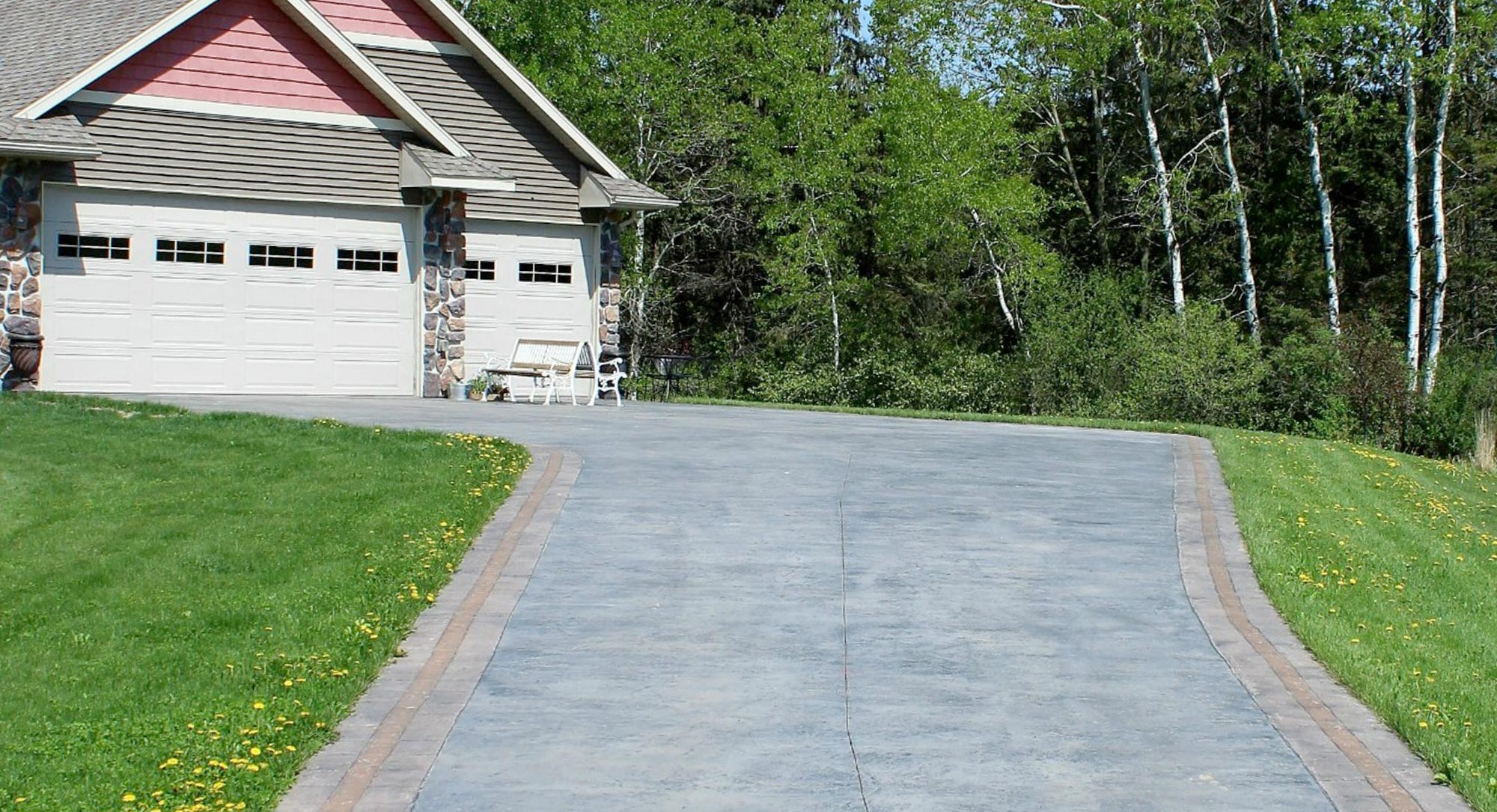 Sidewalk & Driveway Replacement

in Eau Claire, Chippewa Falls, and Menomonie
A sinking sidewalk or driveway could be dangerous for your family and friends. Rock & Tait concrete experts can help you determine what is your best option for sidewalk and driveway repair or replacement.
Request an Estimate
Repair your concrete sidewalk and driveway.
From elegant, textured concrete finishes to plain, simple concrete slabs, let the team at Rock & Tait find the solution right for your Eau Claire area home or business.
Depending on the degree and size of concrete damage, some repairs may be possible. In some instances, an area of concrete can be removed and replaced. Often though, concrete is replaced instead of trying to be repaired.
Rock & Tait will determine why there was damage to your concrete to begin with and how to best fix it. If the wear and tear on your concrete surfaces is too great, Rock & Tait may recommend pouring new concrete. If that is necessary, we can help you remove the old, replace with new, and help restore your landscaping. On the other hand, we might be able to fix the issue in only a day with no damage to your landscaping!
Take the first step by requesting an estimate. We'll send one of our expert concrete contractors out to access your situation and recommend a solution.
Contact our Eau Claire area concrete contractors today
Time for a Replacement? Why not upgrade?
Customize your driveway, walkway, or patio with stamped concrete. With so many pattern and color options, stamped concrete can give your home an upscale, custom look. Replicate natural stone, wood, or brick with durable, eco-friendly concrete. The process involves impressing a pattern into colored concrete with special stamping tools. The result is a stronger, more durable surface that is an economical replica of more expensive materials, and yet, still maintains a very natural, authentic look.
We had our whole 1960s home remodeled, a concrete ramp/railings installed, a new concrete driveway poured, and our 1920s garage completely redone (windows, roof, and siding). Rock and Tait have a fantastic crew; they are passionate about their work, creative with solutions, and masters at their trade.
Christine Loftus
We recently had Rock and Tait do some brick pillars and concrete edging around our home. We are extremely happy with their workmanship and speed with which the work was completed. They showed up early and worked long hours to get the job done. Their employees were very kind and courteous. We have had many comments about how nice the pillars and edging look. They also did a stamped concrete patio for us last year that was everything we expected and more.
Jim Chance
Rock & Tait poured a new concrete patio and front walkway in July. We had some minor issues they went above and beyond to make it right. We are thrilled with how it turned out. Thank you for your hard work and commitment to satisfaction.
Jessica Rose