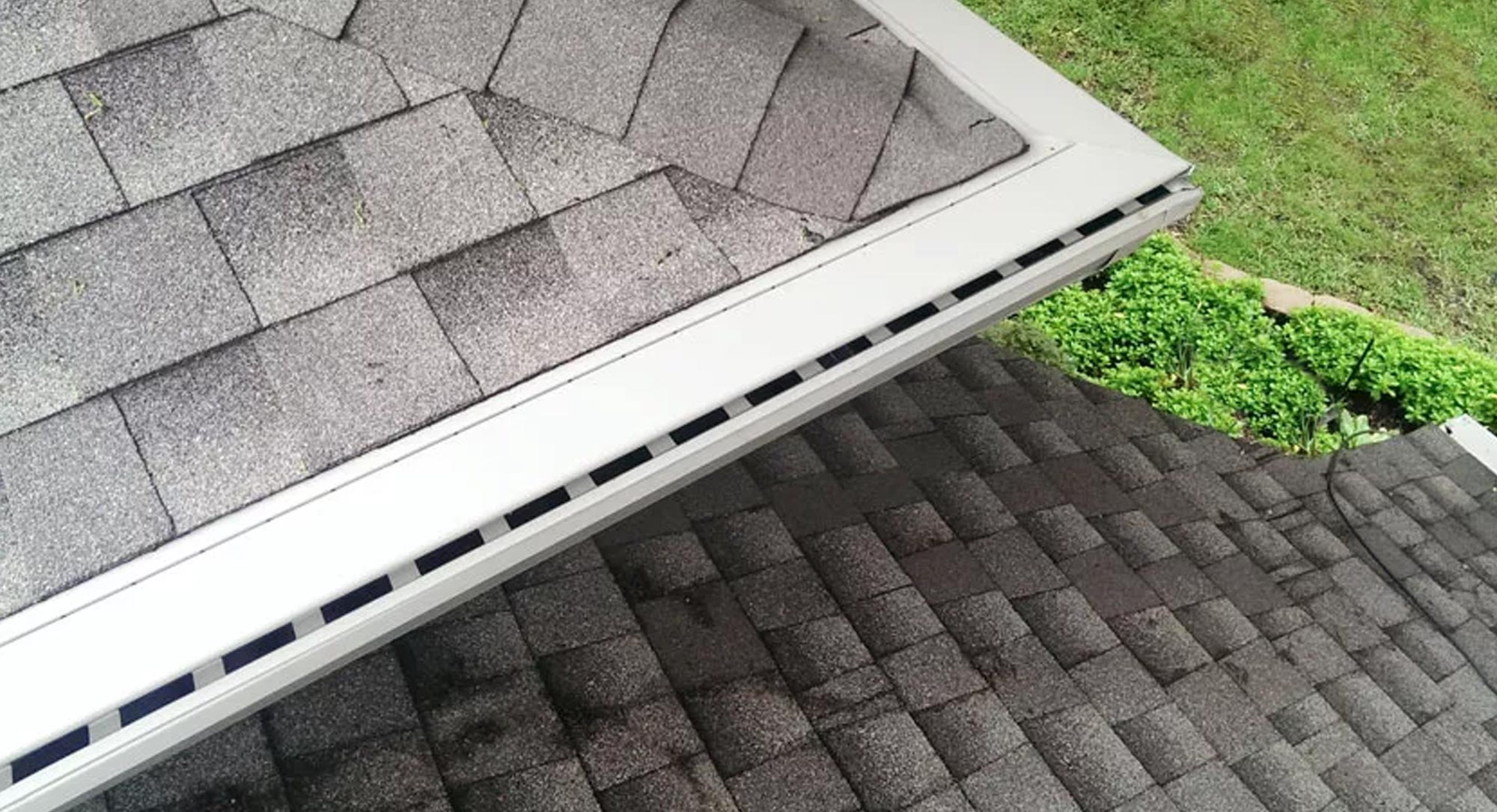 Gutter Guards

in Eau Claire, Chippewa Falls, and Menomonie
Keep your gutters clean for good with gutter guards! Install gutter guards from Rock & Tait in Eau Claire and never clean out leaves, needles, seeds, or other debris again.
Request an Estimate
Install gutter guards and eliminate the mess and hassle of cleaning your gutters.
Eliminate the chore of cleaning out gutters and the risks involved by installing gutter guards with your new gutters.
Gutters are supposed to take water away from the home; If they are clogged, then the water overflows and ends up running down the side of the home and eventually causing foundation problems. Cleaning out gutters is a pain and it's risky being up on a ladder. Make your gutters maintenance-free with gutter guards.
Every day, your gutters fill up with leaves, needles, seeds, and other debris.With a gutter guard, your gutters will finally be clean and stay clean once and for all. Gutter guards can be added to already existing gutters, and can prevent many future headaches, from a buildup of stagnant water to nesting animals. Your gutters can even last longer since you won't be dealing with premature rot and rust from moisture and debris sitting in them.
At Rock & Tait, we have the experience and skill to get the job done efficiently and effectively. Contact our Eau Claire area gutter installers today.
Prevent water damage with seamless rain gutters.
Using top quality Norandex® gutter products, you will be amazed at the difference new seamless gutters will make to your property.
When considering the installation of new seamless gutters consider Rock & Tait, we can promise expert installation, top quality products and superior customer support. Learn more about gutters.
Contact our Eau Claire area gutter installers today
Our Gutter Guard Product Lines

LeaFree™ is a sturdy aluminum gutter cover that is engineered to keep leaves and debris out of your gutters so that it remains clog-free. Learn more.
---

PermaFlow® gutter protection is manufactured in the USA and features raised domes that keep leaves and needs off the ater drain surface.Learn more.
---

RainDrop Gutter Guard Systems is proudly manufactured in the United States by Contractor Nation, operator of the world's leading network of home improvement and home services contractors. Learn more.
Thank you for the work you did at our house! The project included revising our gutter, installing a new door (which involved vinyl siding work), creating two stamped concrete areas, building steps on two existing decks, and removing and reassembling a low stone landscape wall. We were kept informed of schedules and the work was done quickly and professionally. The men on sight were courteous and hardworking. It was an all-around pleasant experience for us!
Cindy Swenson