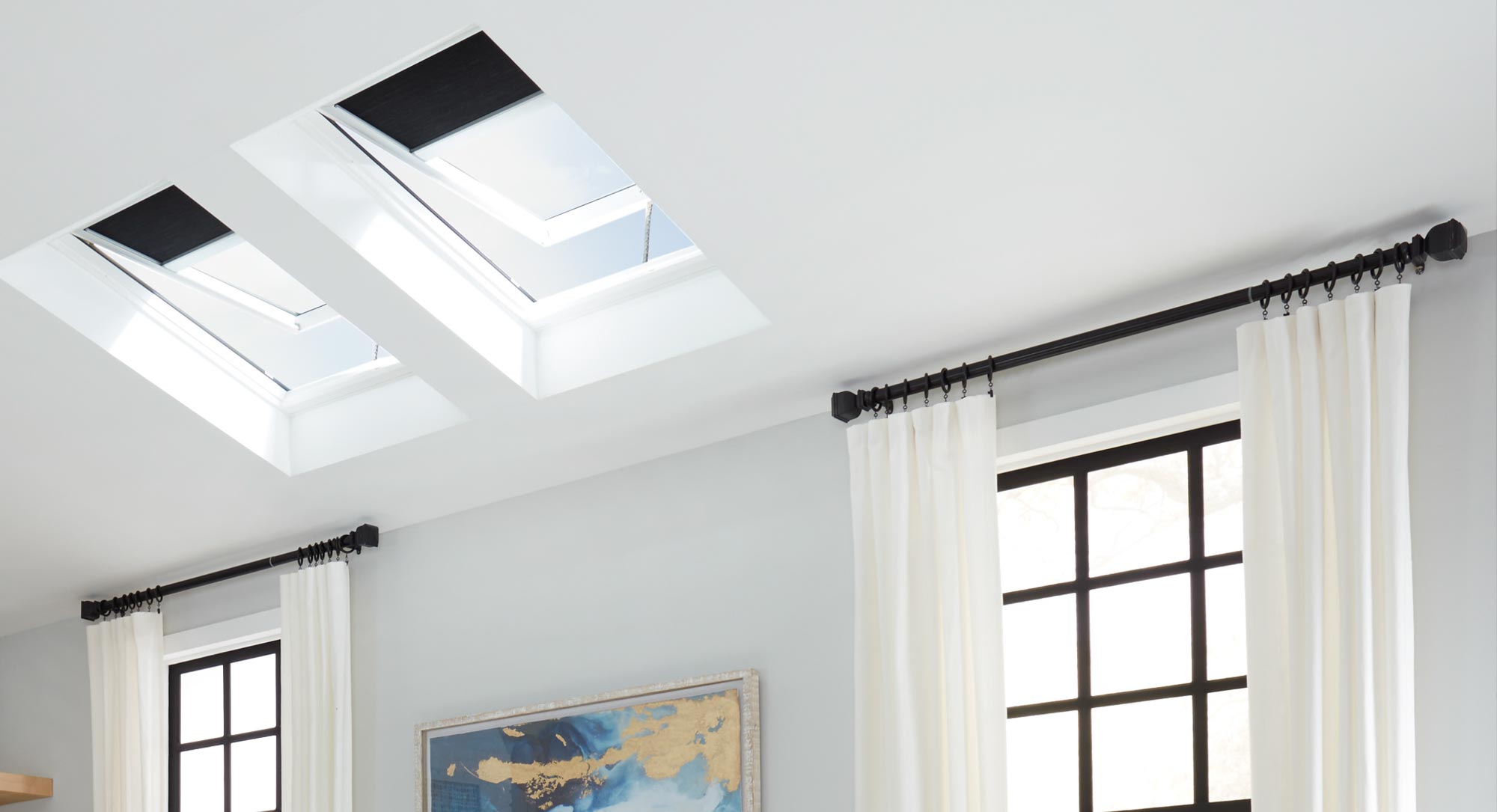 Skylights and Sun Tunnels

in Eau Claire, Chippewa Falls, and Menomonie
Let the sun shine it and bright your home with skylights and sun tunnels. With Rock & Tait's wide selection of choices, you can find the style that perfectly fits your preference and budget.
Request an Estimate
See your room in a whole new light.
Homes full of light are full of life. Daylight is powerful and fresh air is invigorating.
Increase your general health and well-being, decrease your dependence on electricity, and give more functionality to your space by letting more daylight into your home with a skylight or sun tunnel.
Three patented layers of water protection work together to ensure your VELUX skylight or sun tunnel will not leak. Plus, they stand behind their product with a no leak warranty. Skylights can be a simple solid window in your roof that doesn't open or you can choose manual, electric, or solar powered skylights that open. Some even have rain senors so they automatically close during inclement weather! There's also a variety of shade and trim options.
Whether you want to let more light into your kitchen or sleep under the stars, Rock & Tait can help you brighten your home with natural light.
Contact our Eau Claire area professional window installers today
Our Skylight and Sun Tunnel Lines

For more than 80 years, VELUX has been the market leader in the manufacturing of skylights and sun tunnels. Learn more.
Rock & Tait provided nothing short of exemplary professionalism, workmanship, and service on our siding project. The job was done and done right, from start to finish on a daily basis. The communication between us, the job manager, site foreman and his assistant, office staff, and the owners was excellent. They always made time for our questions and made sure that we were 100% happy. Thank You for making this major project seem so trouble-free. We will be back.
Jim Voss
My wife and I are very happy with our new windows, doors, roof, and siding. Any problems were fixed quickly without hesitation. We recommend Rock and Tait highly!
Scott Parker