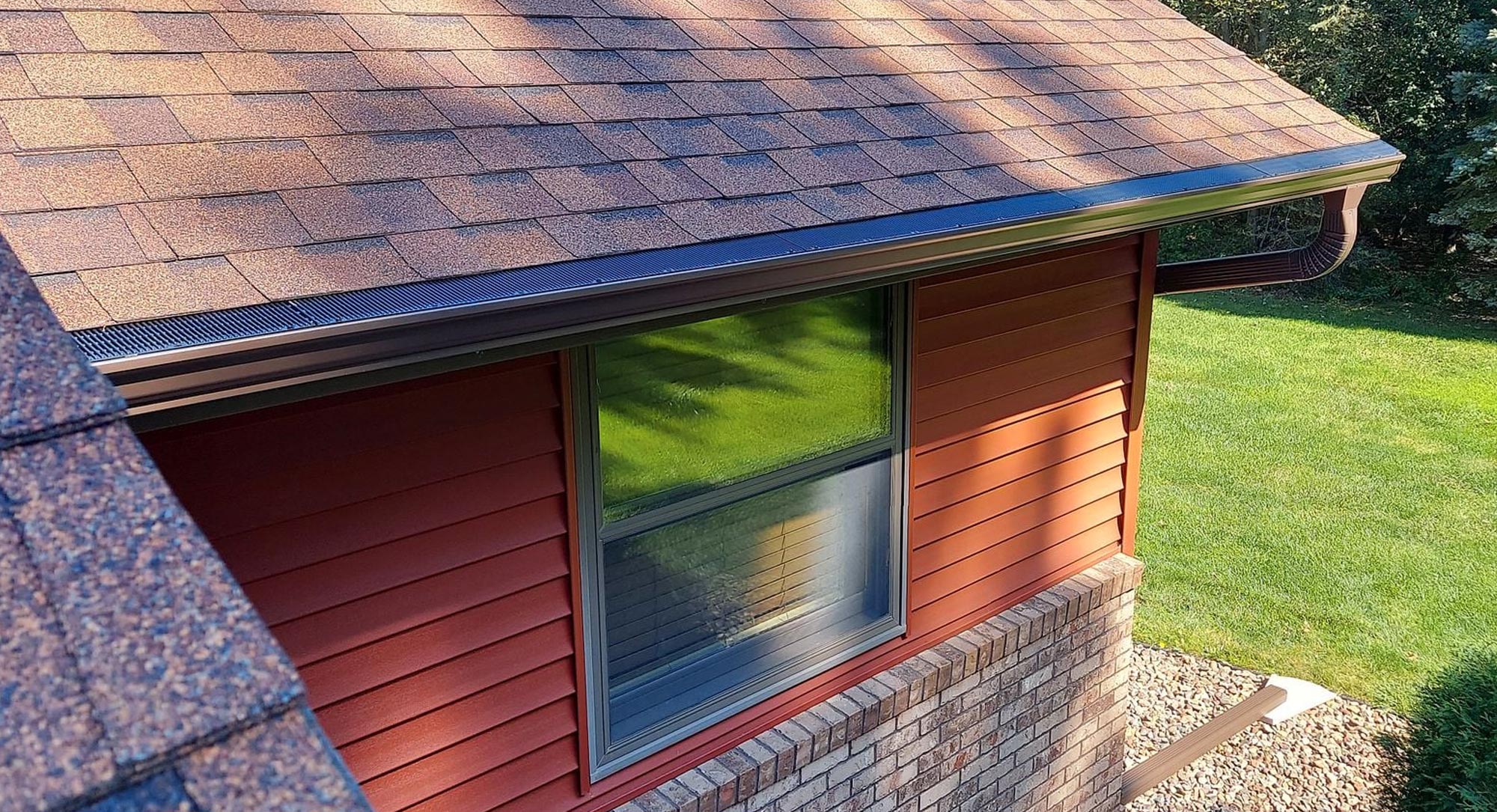 Seamless Rain Gutters

in Eau Claire, Chippewa Falls, and Menomonie
Seamless gutters keep water away from your home and prevents issues with your roof, siding, and foundation. Rock & Tait is a leading gutter installer in Eau Claire.
Request an Estimate
Prevent water damage with seamless rain gutters.
Using top quality Norandex® gutter products, you will be amazed at the difference new seamless gutters will make to your property.
Professional installed gutters can be one of the smartest investments you can make to avoid water damage which can lead to a host of problems, including harmful mold and mildew build up in your walls.
Gutters collect rain water and guide excessive amounts of water away from the house. This helps prevent water saturating into the ground next to your home, and reduces the chances of foundation destruction during the winter months as water expands when changing to ice.
Water can also filter under your footings and up through your basement floor costing you a finished basement. Unless you have paid for additional flood insurance, the normal home owner's insurance policy does not cover flood damage, leaving you the headache and preventable costs of replacing flooring, insulation, drywall, and trim.
With seamless gutters, there are no crevices or seems, so you can be sure your gutters are performing the way they should.
When considering the installation of new seamless gutters consider Rock & Tait, we can promise expert installation, top quality products and superior customer support. Contact our Eau Claire area gutter installers today.
A gutter system is not complete without a gutter guard.
Eliminate the chore of cleaning out gutters and the risks involved by installing gutter guards with your new gutters.
Gutters are supposed to take water away from the home; If they are clogged, then the water overflows and ends up running down the side of the home and eventually causing foundation problems. Cleaning out gutters is a pain and it's risky being up on a ladder. Make your gutters maintenance-free with gutter guards. Learn more about gutter guards.
Contact our Eau Claire area gutter installers today
Our Rain Gutter Product Line

Norandex® is a leading manufacturer of seamless rain gutters with the best warranty in the industry. Learn more.
Homeowner Preferred Colors
Norandex® offers a variety of colors to match your siding.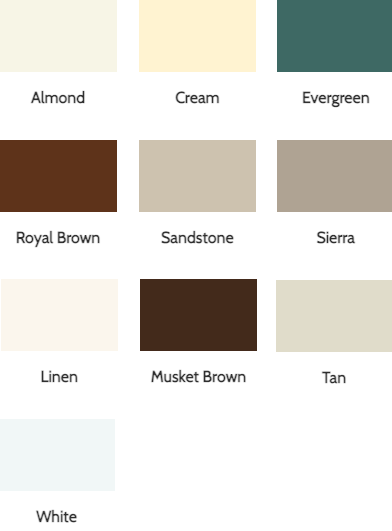 Thank you for the work you did at our house! The project included revising our gutter, installing a new door (which involved vinyl siding work), creating two stamped concrete areas, building steps on two existing decks, and removing and reassembling a low stone landscape wall. We were kept informed of schedules and the work was done quickly and professionally. The men on sight were courteous and hardworking. It was an all-around pleasant experience for us!
Cindy Swenson