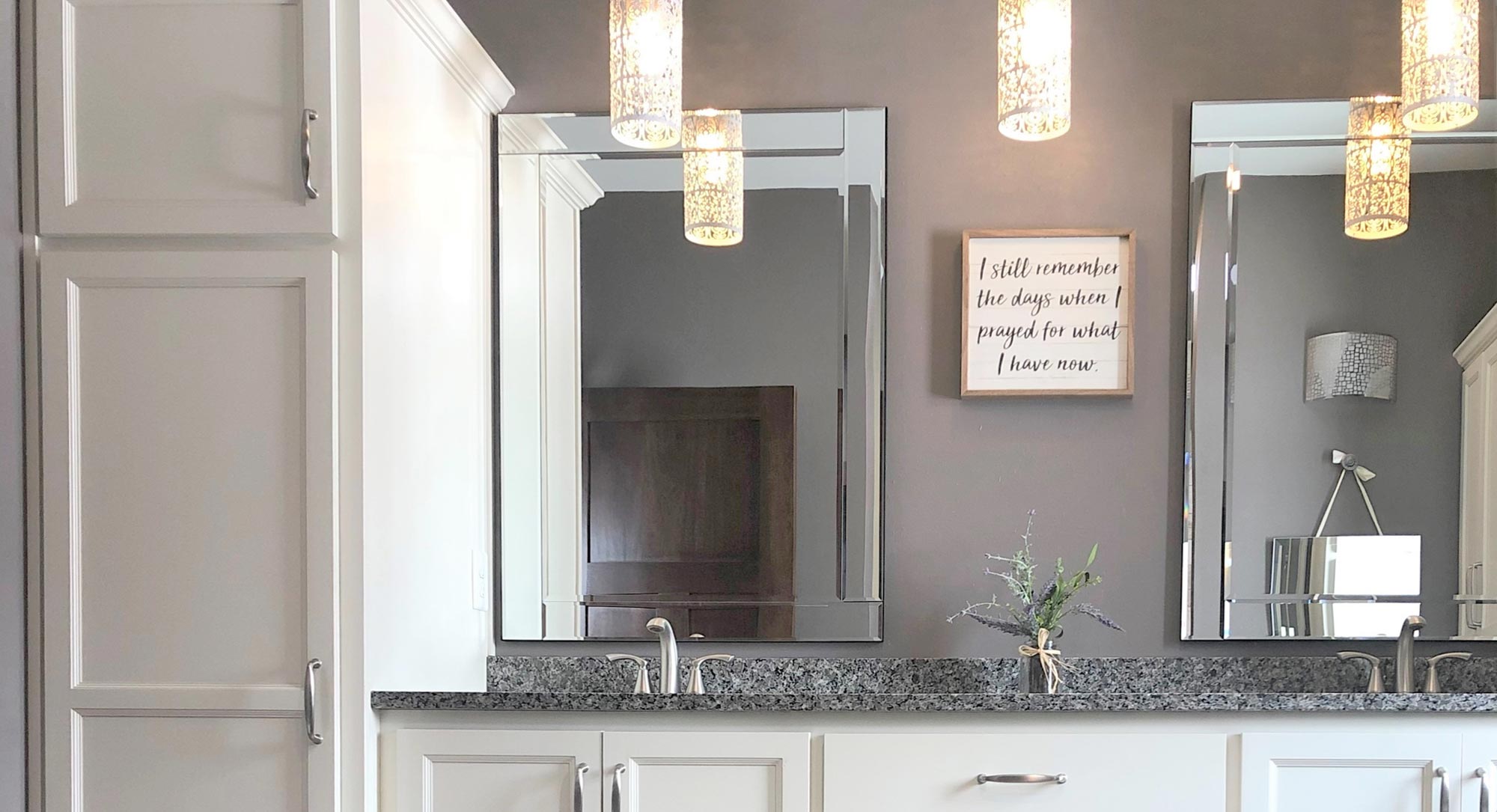 Bathroom Remodeling

in Eau Claire, Chippewa Falls, and Menomonie
Whether you want a completely new bathroom, or just a tub or shower upgrade, Rock & Tait can help make your bathroom remodeling dream a reality.
Request an Estimate
Give your bathroom a makeover.
With a little planning and a dash of creativity bathroom remodeling can do wonders for your home and family.
We can help you create and refresh your bathroom with a feel and look that will improve functionality and style while elevating your daily mood and improving your living experience.
Much more can be done to improve the experience in your bathroom than you might think. A talented contractor sees things about a house that most people don't notice. Perhaps space can be repurposed from an unused closet in the adjoining bedroom to make a larger shower. If the entire area were restructured, all the necessary components— sink, toilet, shower,tub—might fit and serve your family's needs better.
Whether you are considering a master bath suite update, a common bathroom designed for your family, or an elegant custom basement retreat, our experienced team will bring new life to your bath space.
Contact our Eau Claire area home remodeling contractors today
Finance
Your
Home
Repairs
---
Choose from a variety of financing options to fit your budget and preferences. Choose 12 or 18 monthly payments with no interest or longer loan options with interest.
Learn more
Get Started
---
Trust our team of experts to take your bathroom from an outdated space to a functional showpiece within your home. Get started now by scheduling a meeting with our team to discuss your ideas.
Request an Estimate
Rock & Tait have worked with us on both insulation upgrades and a full bathroom renovation. Their work is excellent. They pay attention to detail, listen, and respond to customer input while providing guidance to ensure a good outcome. Their crews are hard-working and a pleasure to have in your home. Rock and Tait are a shining example of "You get what you pay for!"
Catherine Upton
Over the years, we've hired Rock & Tait for several projects, including reroofing, installing a sun tube, constructing a 4-season sunroom, and most recently, making siding and trim repairs. For all projects, we were very satisfied with their performance, including initial contacts, scheduling, communication, and performance of the work. Their employees were professional and pleasant to work with.
Dennis Johnson
Rock & Tait did a phenomenal job on my roof, gutters, insulation, windows, and flooring. They will soon be starting a drywall project for me. I highly recommend them for exterior and INTERIOR work. Everyone I have worked with at Rock & Tait has been exceptional and they excel at customer service. Do not hesitate to contact Rock & Tait for any construction need.
Cathy Booth
We had our whole 1960s home remodeled, a concrete ramp/railings installed, a new concrete driveway poured, and our 1920s garage completely redone (windows, roof, and siding). Rock and Tait have a fantastic crew; they are passionate about their work, creative with solutions, and masters at their trade.
Christine Loftus