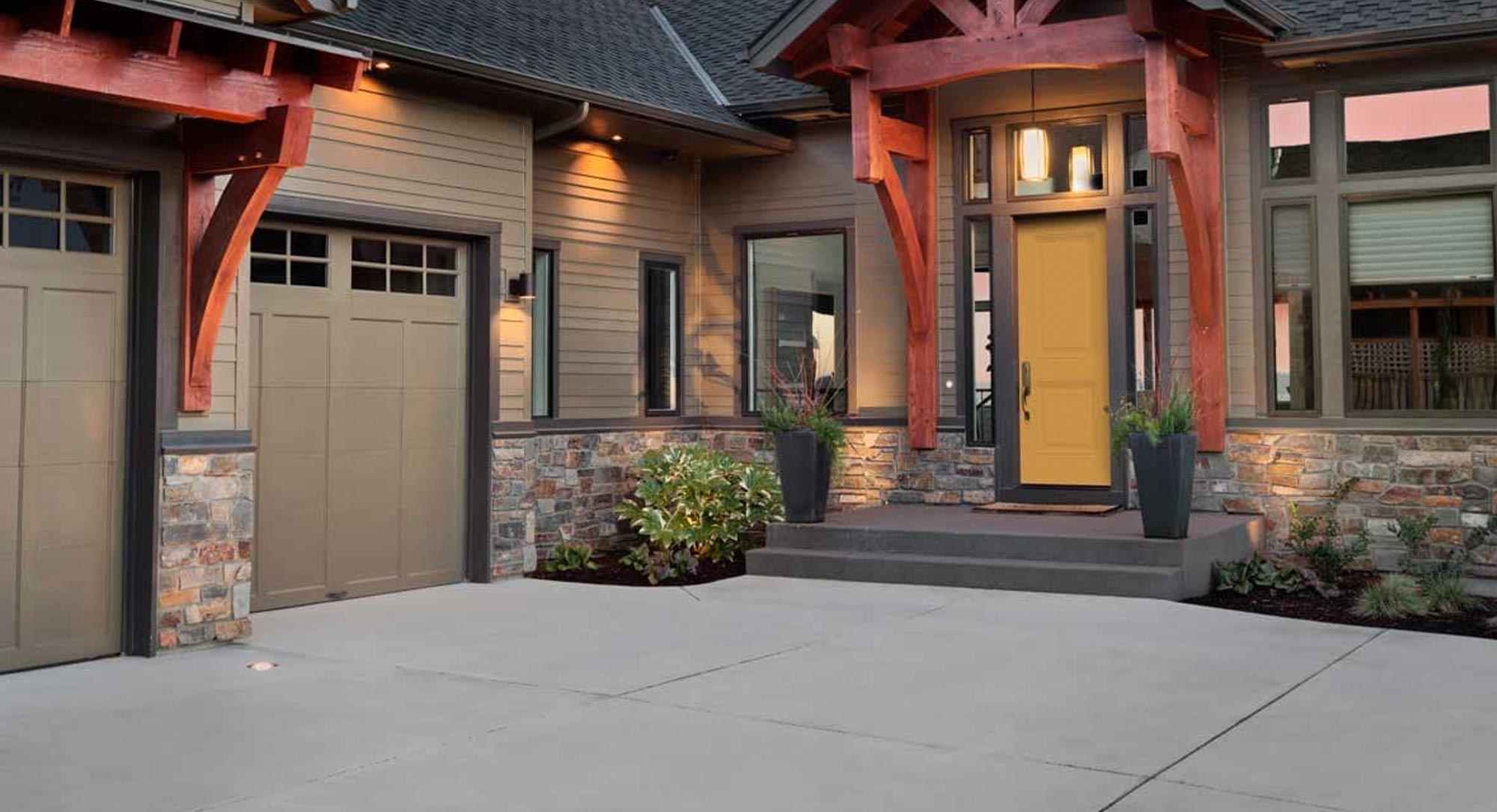 Doors

in Eau Claire, Chippewa Falls, and Menomonie
Improve your curb appeal, showcase your unique style, and keep your home secure with exterior doors from Rock & Tait in Eau Claire.
Request an Estimate
Adore your door.
Exterior doors are the pathways into your home. They have to be strong, durable, and secure. They also have to look good, and make a good first impression for your home.
Your front door is often the most used exterior door of your house, and most prominent when it comes to curb appeal. Make a statement that reflects your personal style with a classic, unique, or on-trend front door. Your front door also serves as the entrance into your home, so make sure you choose a front door that is welcoming and inviting.
Doors are about more than just style though. They also have to be functional and long-lasting. Choosing the right front door for you depends on the layout of your home. Considerations should include how much weather your exterior doors are exposed to. This will determine the necessary durability of the door and what material you should choose. This also includes how much direct sunlight the door will be exposed to, as certain materials can build up heat and affect energy efficiency, and may even be uncomfortable to the touch.
Security is also an essential consideration when it comes to choosing exterior doors. We'll assist you in choosing a door that will help keep you and your family safe and secure no matter what, while still being aesthetically pleasing.
Create a more comfortable, energy efficient house, and let the natural light into your home with storm doors.
Storm doors can make a big impact on the comfort, efficiency, and protection of both your entryway and your entire home. These second outer doors offer added protection in tough weather and improved ventilation in fair weather. So while front doors are often opaque, storm doors allow you to see out. You can watch your kids play in the yard, your pet can watch the world go by, you can let fresh air in, or you can simply embrace the natural light as you and your family go about your days.
Make sure you're choosing the right door for your home by working with Rock & Tait.
Contact our Eau Claire area professional door installers today
Our Door Product Lines

Waudena® has become the recognized leader in the industry for providing only the highest quality products while providing a great value for your dollar. Waudena uses only American-made components, when available, in the construction of all door units. Learn more.
---

Larson is the largest storm door manufactcurer in the United States. With over 20 patents and more new innovations every year, you can expect LARSON to deliver the best products and services.Learn more.
Rock & Tait provided nothing short of exemplary professionalism, workmanship, and service on our siding project. The job was done and done right, from start to finish on a daily basis. The communication between us, the job manager, site foreman and his assistant, office staff, and the owners was excellent. They always made time for our questions and made sure that we were 100% happy. Thank You for making this major project seem so trouble-free. We will be back.
Jim Voss
My wife and I are very happy with our new windows, doors, roof, and siding. Any problems were fixed quickly without hesitation. We recommend Rock and Tait highly!
Scott Parker