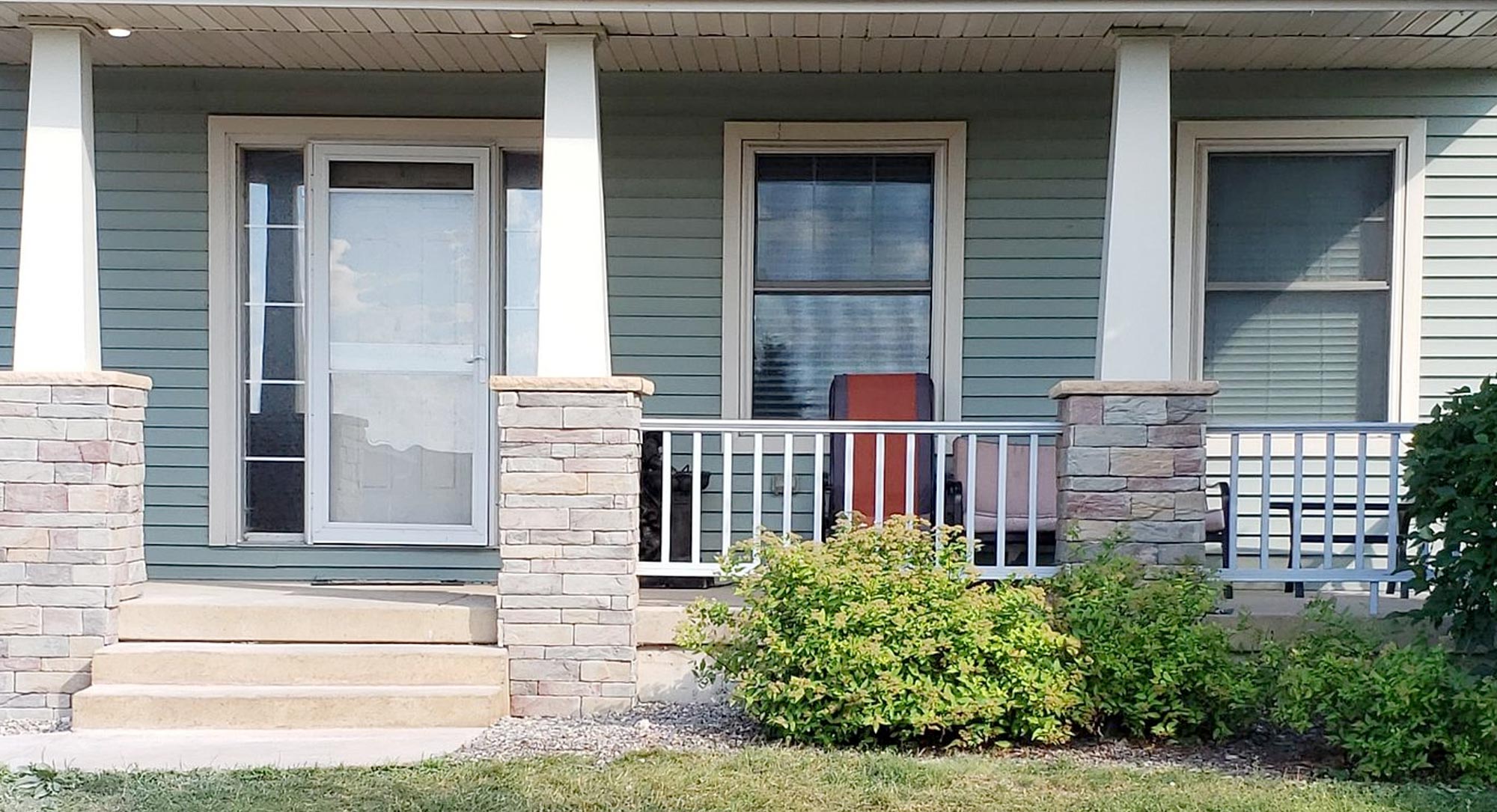 Masonry

in Eau Claire, Chippewa Falls, and Menomonie
Let our masonry experts in Eau Claire craft a beautiful home with brick and mortar to give your home a strong and distinct look.
Request an Estimate
Create a unique look with masonry.
Stone masonry is extremely versatile and can help create a variety of looks in your home.
Masonry is the art of stacking and bonding brick and stone to create a unique decorative design on the interior or exterior of homes and commercial buildings. Unlike paint or other coatings put on top of concrete, natural stone will maintain its original appearance for a rich and diverse look that will last through both time and weather. No matter your project, masonry can provide a beautiful look and feel and increase your home's value, all at an affordable price.
Stone has the potential to look beautiful and grandiose, while also appearing warm and inviting. Using different materials, we can help you achieve the aesthetic and style you want in your home whether rustic, elegant, or modern. This type of masonry can be utilized on fireplaces, walls, columns, stoves, and more.
Stone is also extremely durable. There is no other material that is as strong or weather resistant as stone. It will also remain unaffected by everyday wear and tear. If you're looking to add elements to your home that are guaranteed to stand the test of time, look to stone to achieve it.
Take the first step by requesting an estimate. We'll send one of our expert concrete contractors out to access your situation and recommend a solution.
Contact our Eau Claire area concrete contractors today
Stucco Siding
For a completely different look, we offer stucco siding, which is made of natural materials that come together to form a completely unique, customizable look. Stucco siding is a long-lasting, durable choice that's able to withstand weather, including rain, snow, and ice. Combine beauty and function with stucco siding, which lends a smooth, traditional look to any house, while helping you create a more energy-efficient home.
Chimney Grinding and Tuckpointing
If you're not looking for new brick or stone, but instead want to restore or protect what you currently have, we also offer chimney grinding and tuckpointing. In this process, we remove, or grind out, defective mortar before replacing it with new mortar. Chimney grinding and tuckpointing ensures your brick or stone holds strong and looks good for years to come.
We recently had Rock and Tait do some brick pillars and concrete edging around our home. We are extremely happy with their workmanship and speed with which the work was completed. They showed up early and worked long hours to get the job done. Their employees were very kind and courteous. We have had many comments about how nice the pillars and edging look. They also did a stamped concrete patio for us last year that was everything we expected and more.
Jim Chance
We had our whole 1960s home remodeled, a concrete ramp/railings installed, a new concrete driveway poured, and our 1920s garage completely redone (windows, roof, and siding). Rock and Tait have a fantastic crew; they are passionate about their work, creative with solutions, and masters at their trade.
Christine Loftus
Rock & Tait poured a new concrete patio and front walkway in July. We had some minor issues they went above and beyond to make it right. We are thrilled with how it turned out. Thank you for your hard work and commitment to satisfaction.
Jessica Rose