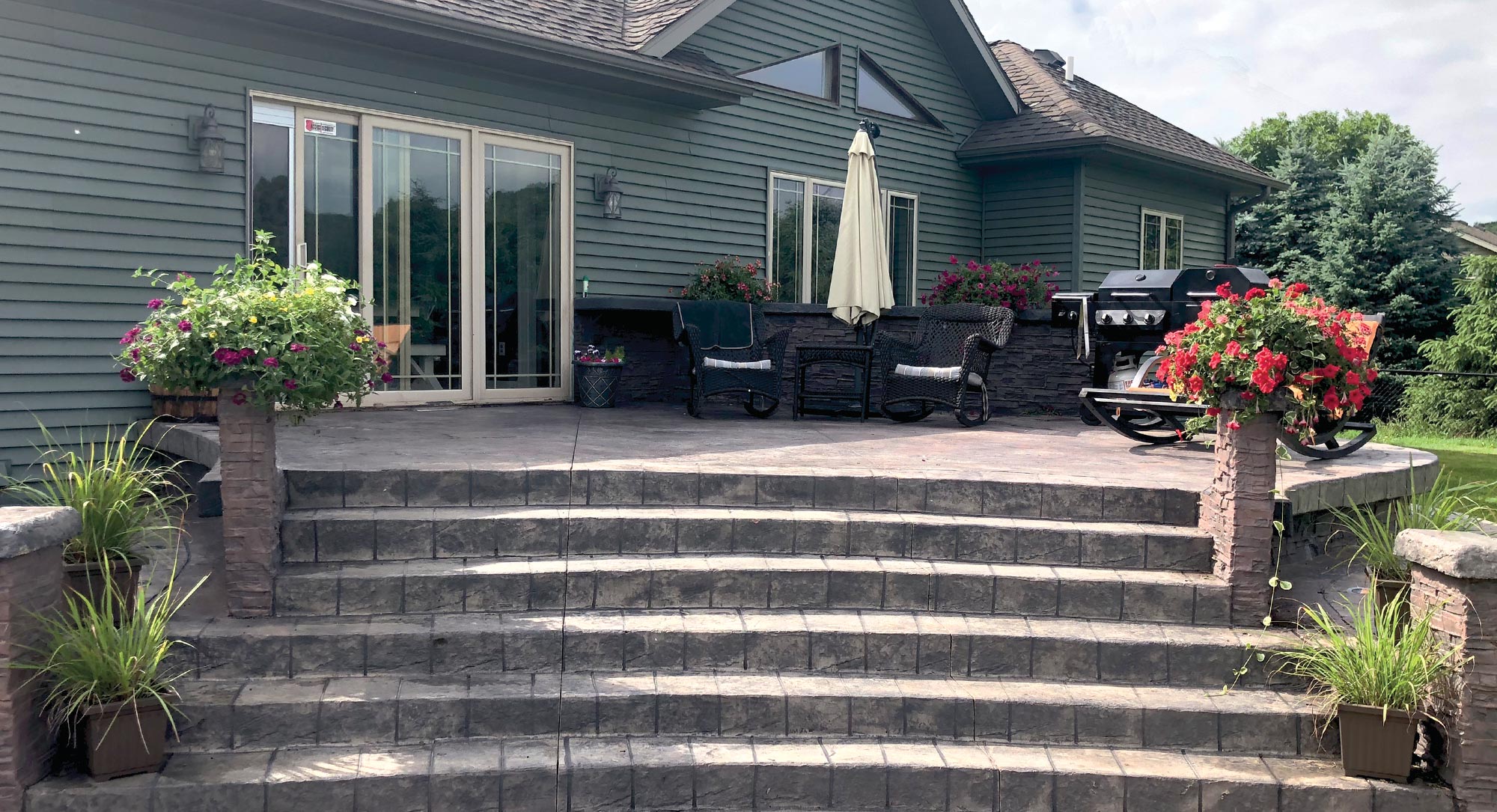 Patios

in Eau Claire, Chippewa Falls, and Menomonie
Create a beautiful yet durable patio space that are low in maintenance and high in comfort. Speak to the patio experts at Rock & Tait in Eau Claire today.
Request an Estimate
Transform your outdoor living space with a new patio.
Host a bonfire for your family, invite your neighbors over for a cookout, or just relax on your beautiful patio.
In Eau Claire, where it sometimes feels like harsh weather conditions take over most of the year, it's important to make the most of nice weather. Take advantage with your very own backyard summer oasis for your entire family to enjoy. From party-ready patios to dreamy relaxation ones, we'll design a functional space with unique features to show your style and add function.
Create a beautiful yet durable space at your home that is versatile, and often, low maintenance. Besides adding value to your home, a stunning patio makes entertaining guests easier. Our skilled team of home improvement experts will start by meeting with you to discuss patio ideas and learn about your dream space.
Contact our Eau Claire area patio contractors today
Decorative Stamped Concrete
Customize your patio with stamped concrete. With so many pattern and color options, stamped concrete can give your home an upscale, custom look. Replicate natural stone, wood, or brick with durable, eco-friendly concrete. The result is a stronger, more durable surface that is an economical replica of more expensive materials, and yet, still maintains a very natural, authentic look. Learn more.
Get Started
---
You can rely on Rock & Tait to help you design a beautiful and functional area that shows your personality and style.
Request an Estimate
We had a large amount of landscaping done in the backyard. Rock & Tait was reasonably priced, responsive to last-minute changes, prompt, and easy to work with. Our backyard was a mud pit and looks great now.
Kriby Harless
Thank you for the work you did at our house! The project included revising our gutter, installing a new door (which involved vinyl siding work), creating two stamped concrete areas, building steps on two existing decks, and removing and reassembling a low stone landscape wall. We were kept informed of schedules and the work was done quickly and professionally. The men on sight were courteous and hardworking. It was an all-around pleasant experience for us!
Cindy Swenson
I can not say enough about Rock and Tait! They put in our patio and it's by far the best investment we have made on our property in more than 20 years. We love it so much! From the first phone call, the estimate process, the awesome ideas, and cost-saving tips to the job itself and the follow-ups long after the job was completed has amazed us! Seriously the best work team we have hired for any job. Can't thank their team or recommend them enough!
Susan Yessa