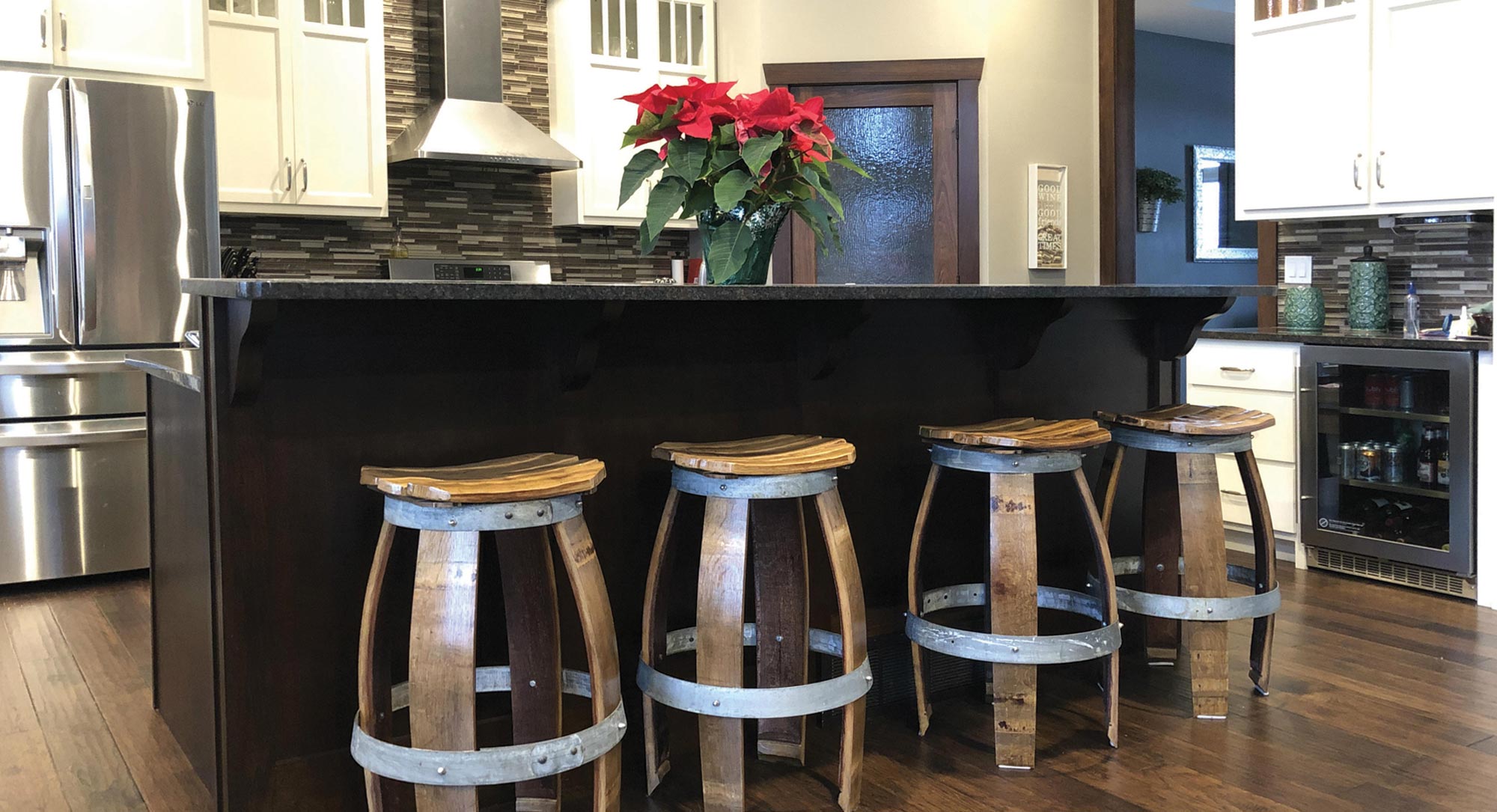 Kitchen Remodeling

in Eau Claire, Chippewa Falls, and Menomonie
By hiring Rock & Tait as your general contractor to manage your kitchen remodel, you are ensuring the job is done quickly, efficiently, and most importantly — right.
Request an Estimate
Remodel your kitchen to make the best use of your space.
A gleaming new kitchen will make your home more livable, and it will increase the equity value of your home like few other remodeling projects can do.
Is your kitchen becoming outdated? Do you have ideas or even a vision for your kitchen, but are unsure of how to make it a reality? We'll help you transform your current kitchen into your dream kitchen, while meeting you at your budget.
By hiring Rock & Tait as your general contractor to manage your kitchen remodel, you are ensuring the job is gets done quickly, efficiently, and most importantly — right. Our professionals can also help you get better rates on materials and other purchases throughout the remodeling process, and when they are looped in at the beginning, they can help you decide which ideas are doable and which are outside the realm of possibility.
Our team works to incorporate your ideas, wants, and style into your new dream kitchen. They are committed to getting the job done on time, on budget, and with as little disruption to your family life as possible.
Contact our Eau Claire area home remodeling contractors today
Finance
Your
Home
Repairs
---
Choose from a variety of financing options to fit your budget and preferences. Choose 12 or 18 monthly payments with no interest or longer loan options with interest.
Learn more
Get Started
---
A great new kitchen will be the focus of family life and can be the center of social gatherings. A fully remodeled kitchen is most certainly a project worth the time, money, and effort. Get started now by scheduling a meeting with our team to discuss your ideas.
Request an Estimate
Rock & Tait have worked with us on both insulation upgrades and a full bathroom renovation. Their work is excellent. They pay attention to detail, listen, and respond to customer input while providing guidance to ensure a good outcome. Their crews are hard-working and a pleasure to have in your home. Rock and Tait are a shining example of "You get what you pay for!"
Catherine Upton
Rock & Tait did a phenomenal job on my roof, gutters, insulation, windows, and flooring. They will soon be starting a drywall project for me. I highly recommend them for exterior and INTERIOR work. Everyone I have worked with at Rock & Tait has been exceptional and they excel at customer service. Do not hesitate to contact Rock & Tait for any construction need.
Cathy Booth
We had our whole 1960s home remodeled, a concrete ramp/railings installed, a new concrete driveway poured, and our 1920s garage completely redone (windows, roof, and siding). Rock and Tait have a fantastic crew; they are passionate about their work, creative with solutions, and masters at their trade.
Christine Loftus
Over the years, we've hired Rock & Tait for several projects, including reroofing, installing a sun tube, constructing a 4-season sunroom, and most recently, making siding and trim repairs. For all projects, we were very satisfied with their performance, including initial contacts, scheduling, communication, and performance of the work. Their employees were professional and pleasant to work with.
Dennis Johnson