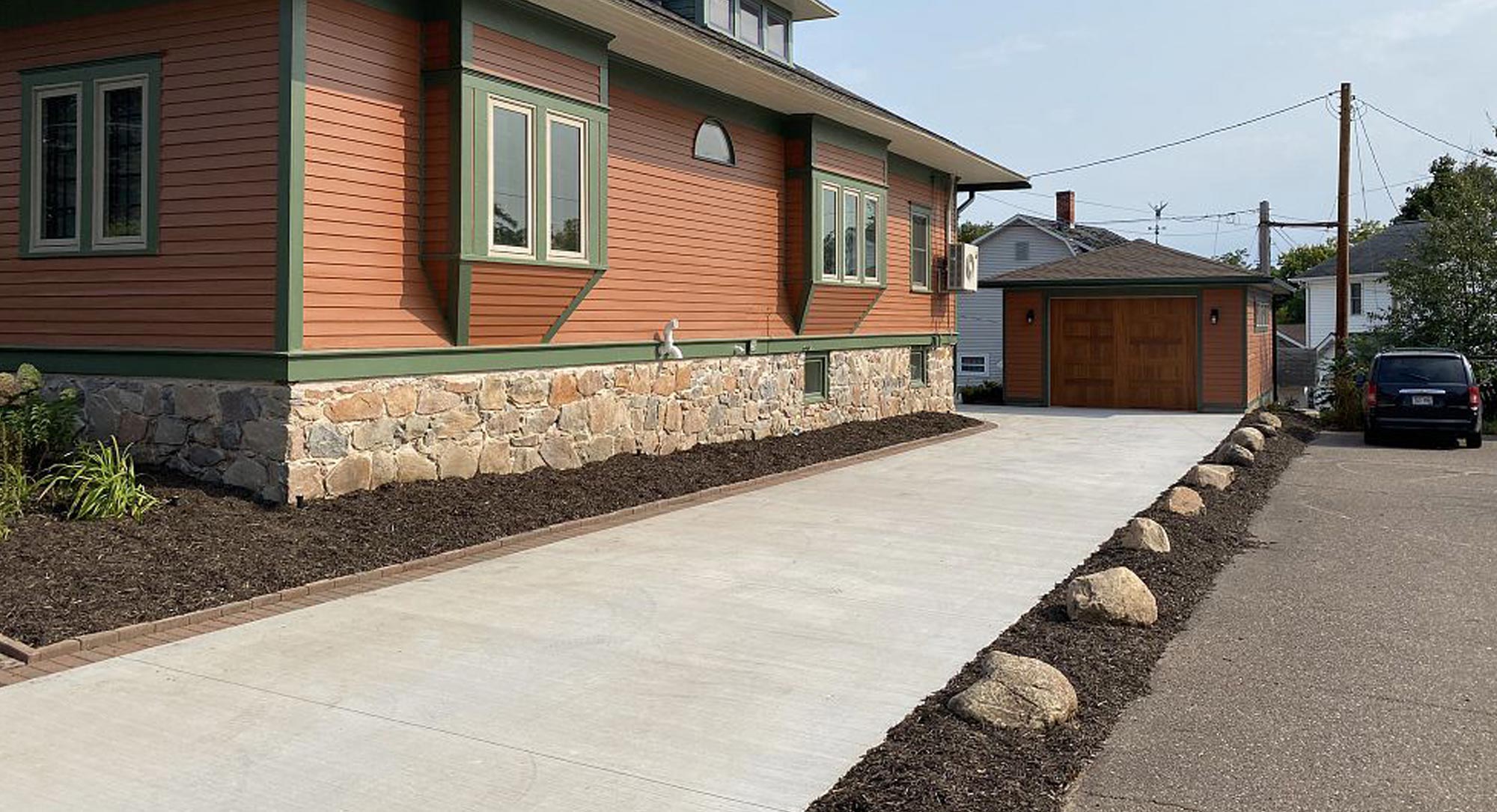 Home Additions and Garages

in Eau Claire, Chippewa Falls, and Menomonie
A remodel or a room addition can make a huge impact on how you live! Meet with our Eau Claire area contractors to discuss the possibilities.
Request an Estimate
Build a home addition or garage.
Does it feel like your family is trying to fit in a space too small, but not interested in the hassle of purchasing a new home?
If you need more space in your house, consider an addition rather than searching for a larger home. For many homeowners, it is a smart investment that increases livable square footage while boosting a home's value. Even if you intend to sell your home shortly, you'll likely recoup around 60 percent of your renovation costs, according to Remodeling's 2020 Cost vs. Value Report.
Additions can be grand, such as building on second additions or two-story spaces, but they don't need to be. From bump-outs to micro-additions, there are plenty of smaller ways that will greatly impact your home's comfort while optimizing your floor plan.
Sun-rooms, master-suites, entire second levels, and garages are the home additions we do the most often, but our skilled contractors are happy to discuss any ideas you may have to remodel your home. Give your family the space they need with a home addition!
Rock & Tait in Eau Claire can design, plan, and build out an addition to your home. Meet with our team to discuss the possibilities.
Contact our Eau Claire area home remodeling contractors today
Finance
Your
Home
Repairs
---
Choose from a variety of financing options to fit your budget and preferences. Choose 12 or 18 monthly payments with no interest or longer loan options with interest.
Learn more
Rock & Tait have worked with us on both insulation upgrades and a full bathroom renovation. Their work is excellent. They pay attention to detail, listen, and respond to customer input while providing guidance to ensure a good outcome. Their crews are hard-working and a pleasure to have in your home. Rock and Tait are a shining example of "You get what you pay for!"
Catherine Upton
We had our whole 1960s home remodeled, a concrete ramp/railings installed, a new concrete driveway poured, and our 1920s garage completely redone (windows, roof, and siding). Rock and Tait have a fantastic crew; they are passionate about their work, creative with solutions, and masters at their trade.
Christine Loftus
Over the years, we've hired Rock & Tait for several projects, including reroofing, installing a sun tube, constructing a 4-season sunroom, and most recently, making siding and trim repairs. For all projects, we were very satisfied with their performance, including initial contacts, scheduling, communication, and performance of the work. Their employees were professional and pleasant to work with.
Dennis Johnson
Rock & Tait did a phenomenal job on my roof, gutters, insulation, windows, and flooring. They will soon be starting a drywall project for me. I highly recommend them for exterior and INTERIOR work. Everyone I have worked with at Rock & Tait has been exceptional and they excel at customer service. Do not hesitate to contact Rock & Tait for any construction need.
Cathy Booth